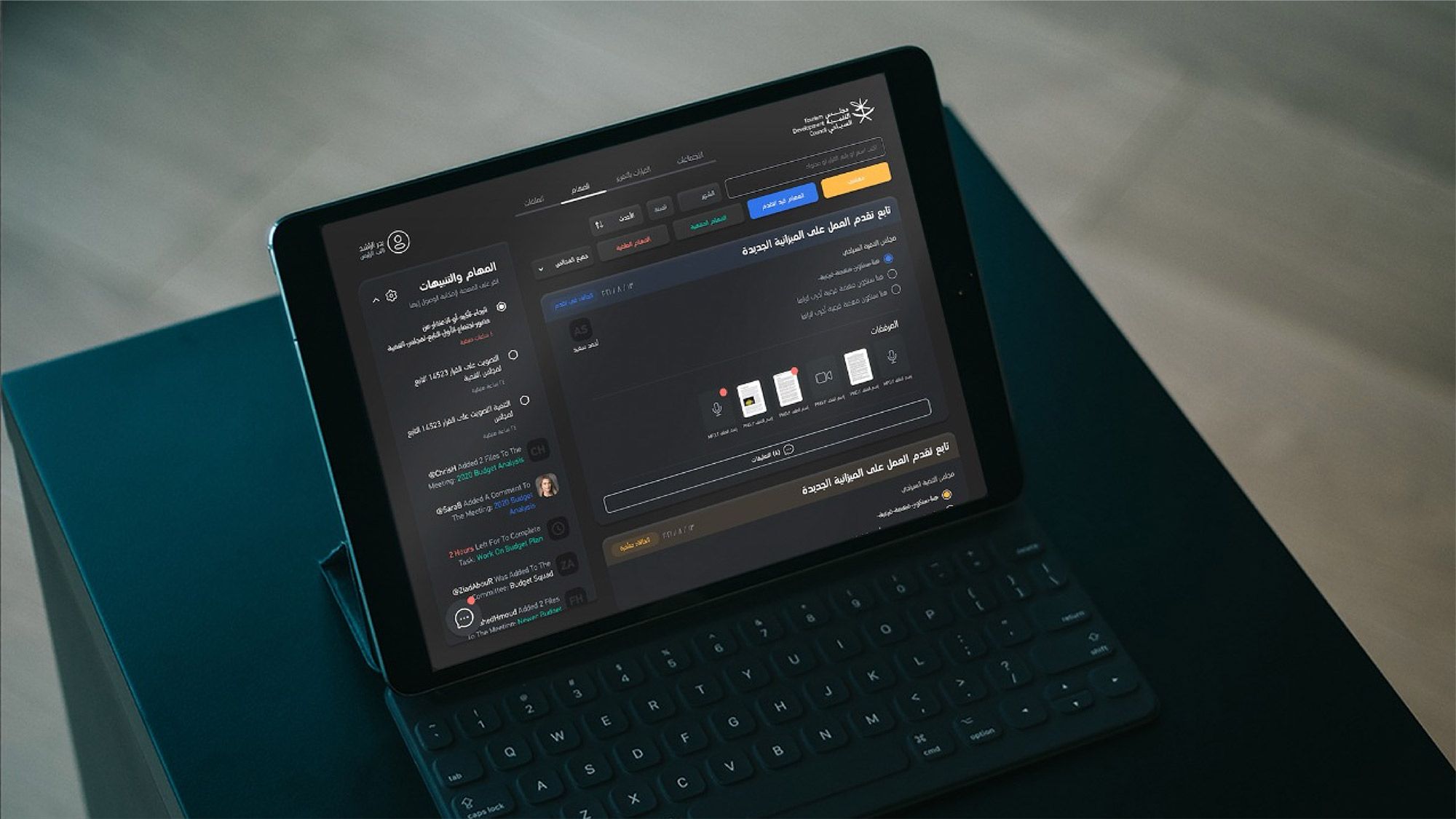 The Decision Committee Project Platform
Ministry of Tourism
The Ministry of Tourism needed to create a digital tool to facilitate and empower their Decision Committee to make better and faster decisions and be on top of the many meetings taking place.
The challenge: How do we create a tool that is sophisticated and complex in its functions and features, while keeping it simple and minimal? Keeping in mind that our target users are high-level & busy individuals who are looking for a clear and guiding experience.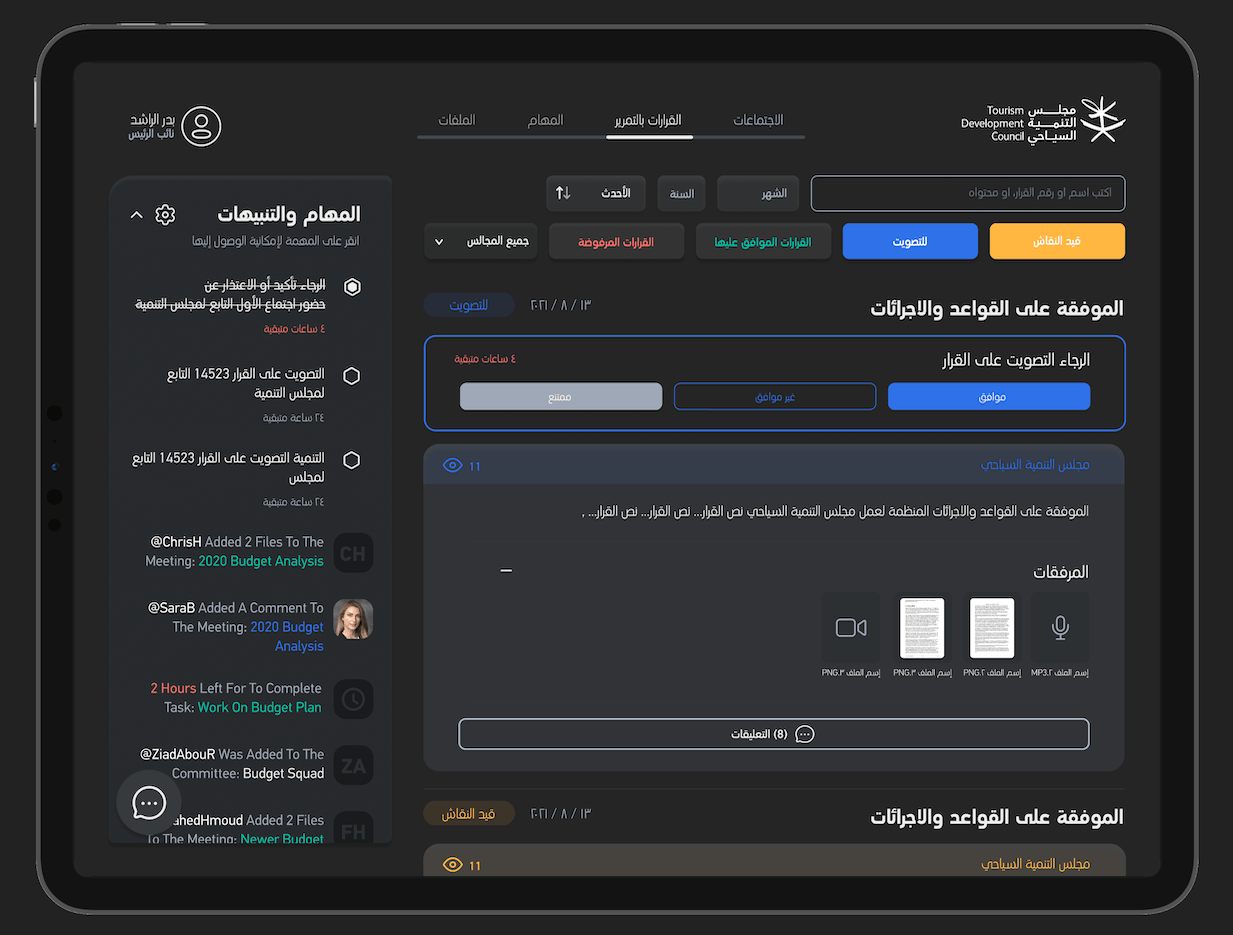 Understanding The Service
We started by setting up interviews with the project's stakeholders to better define and understand the service map and different needs & wants for every stakeholders at each stage of the process. We audited their previous platform, deconstructing the functions for both ends as well as all the content features that are required for them to perform their tasks smoothly, in a centralized space.
To keep the flow clear, the side nav transformed into a simpler top nav, with a static main frame. Meetings & decisions are stacked by default in chronological order.
Extracting a palette from the Ministry's key brand colors, we crafted the app's interface to be simplistic and consistent in terms of design language