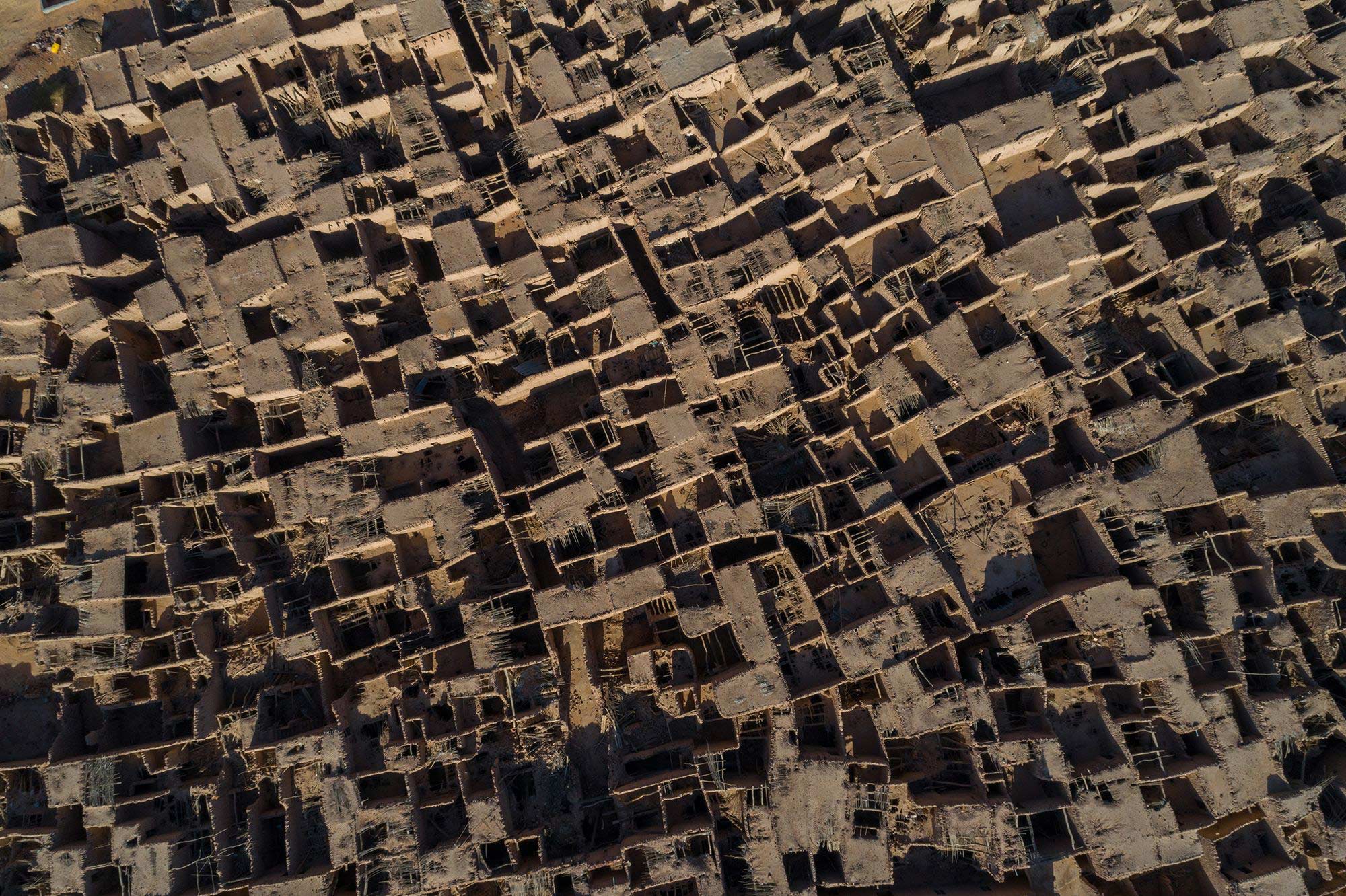 Reviving History
Royal Commission For Al-Ula
The Royal Commission for Alula wanted to define the brand identity for Alula's old town and create wayfinding solutions for the other archeological sites of Alula.
The objective was to create awareness about Al-Ula Old Town as one of the must-visit attractions in Al-Ula and to create a signage system that provides information about each archeological site in Al-Ula and provides a wayfinding solution that helps visitors to have a self-guided experience.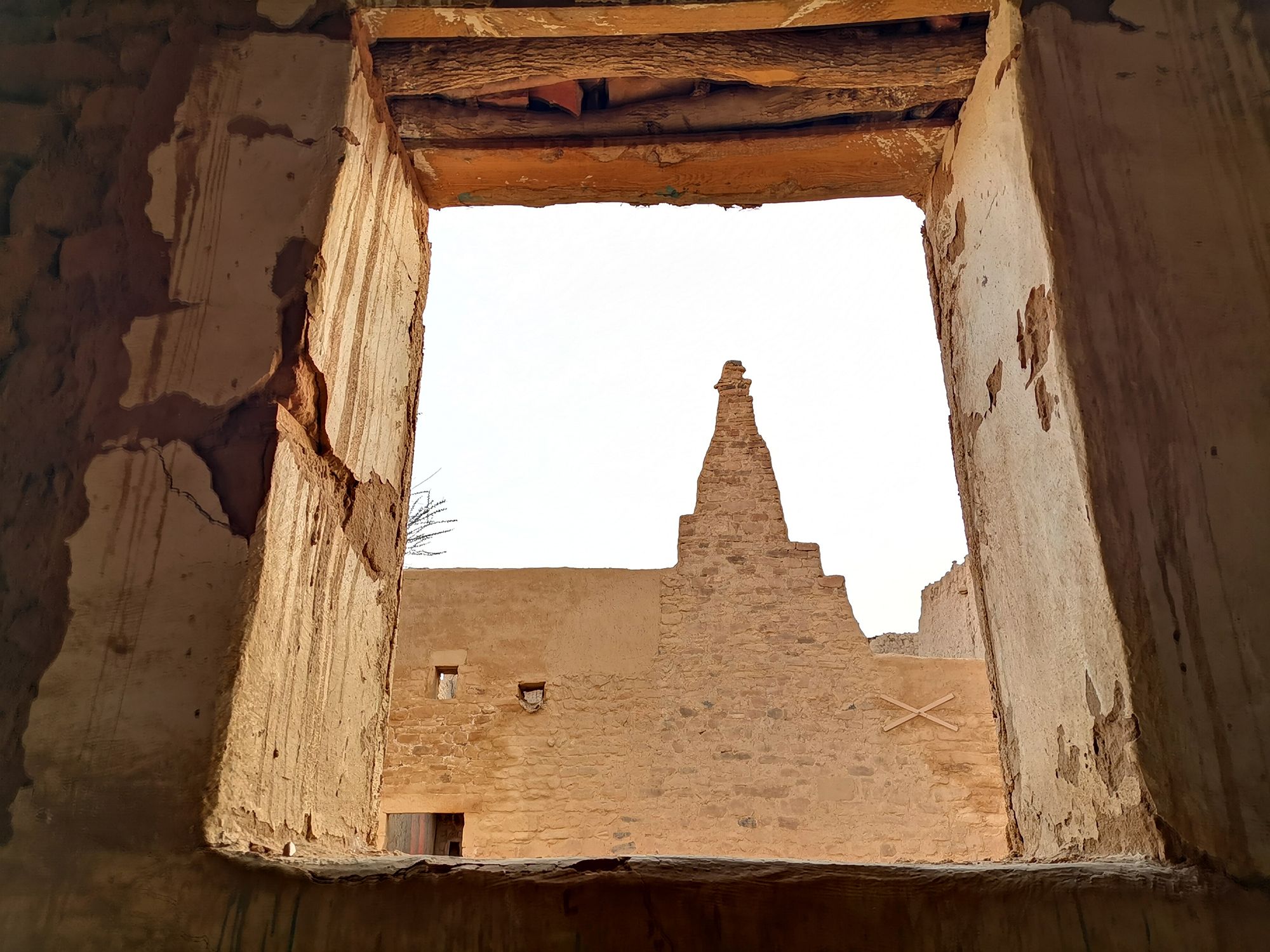 Home of Tantora
Tantora is a sundial with a pyramidic shape made out of mud; it was built during Roman times and destroyed due to earthquakes and weather changes. Tantora was reconstructed according to the exact methods of its original construction and became one of AlUla's most famous attractions.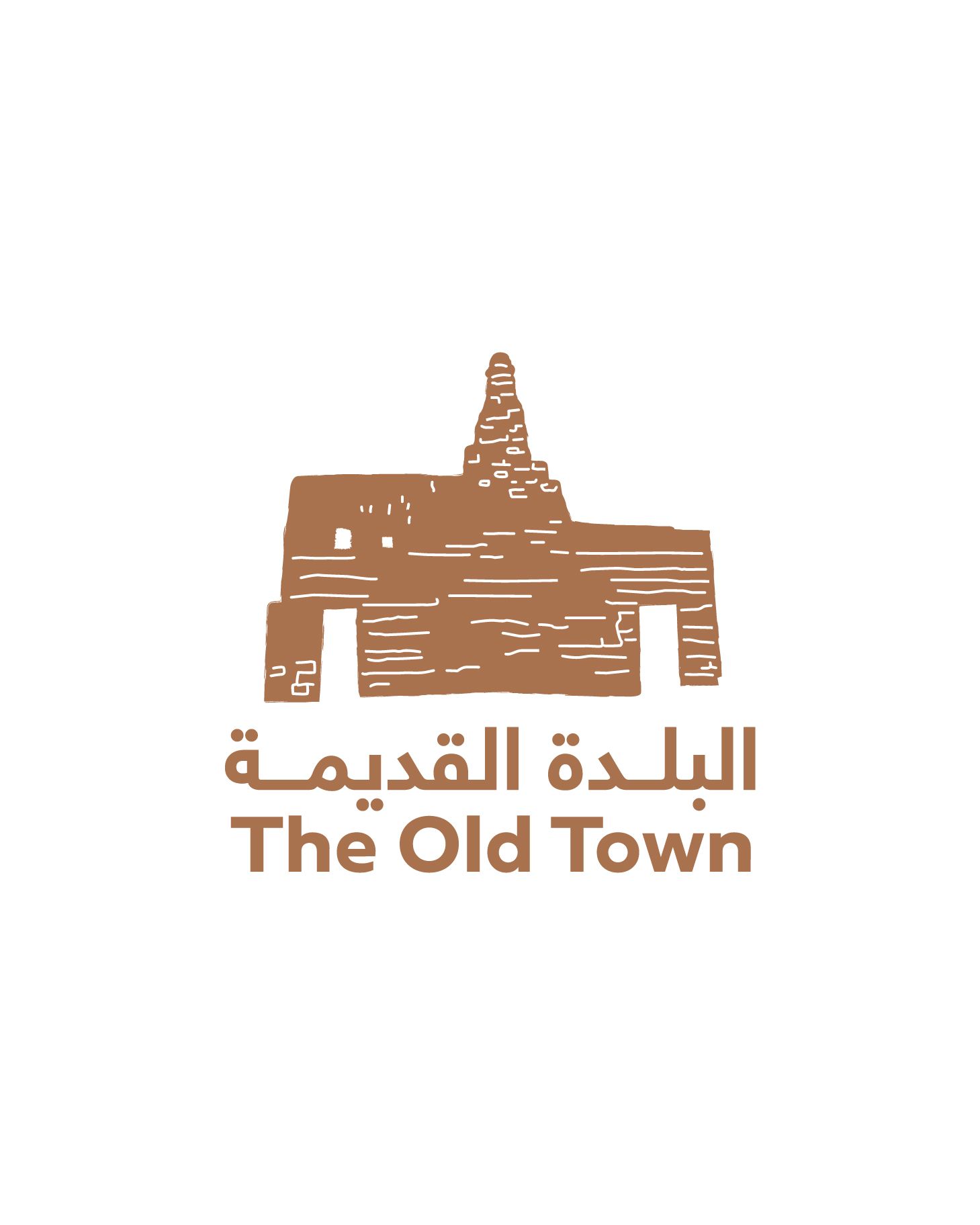 The identity Our team was inspired by the Tantora architecture, muddy texture and colors and used that inspiration in creating the identity. The lines used in the logo reflect the rugged texture of the Tantora along with the color palette that resembles the old town's sensation and scenery.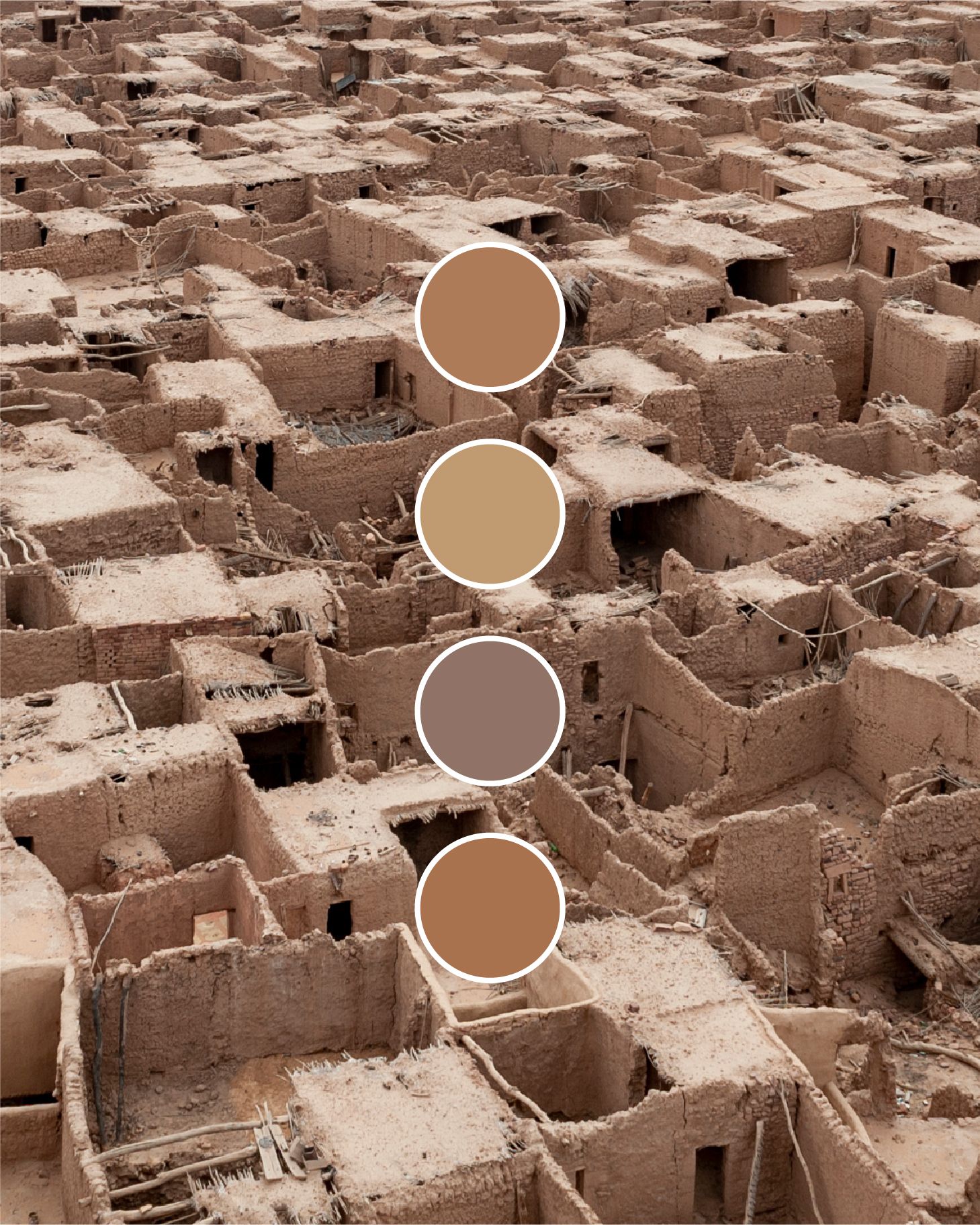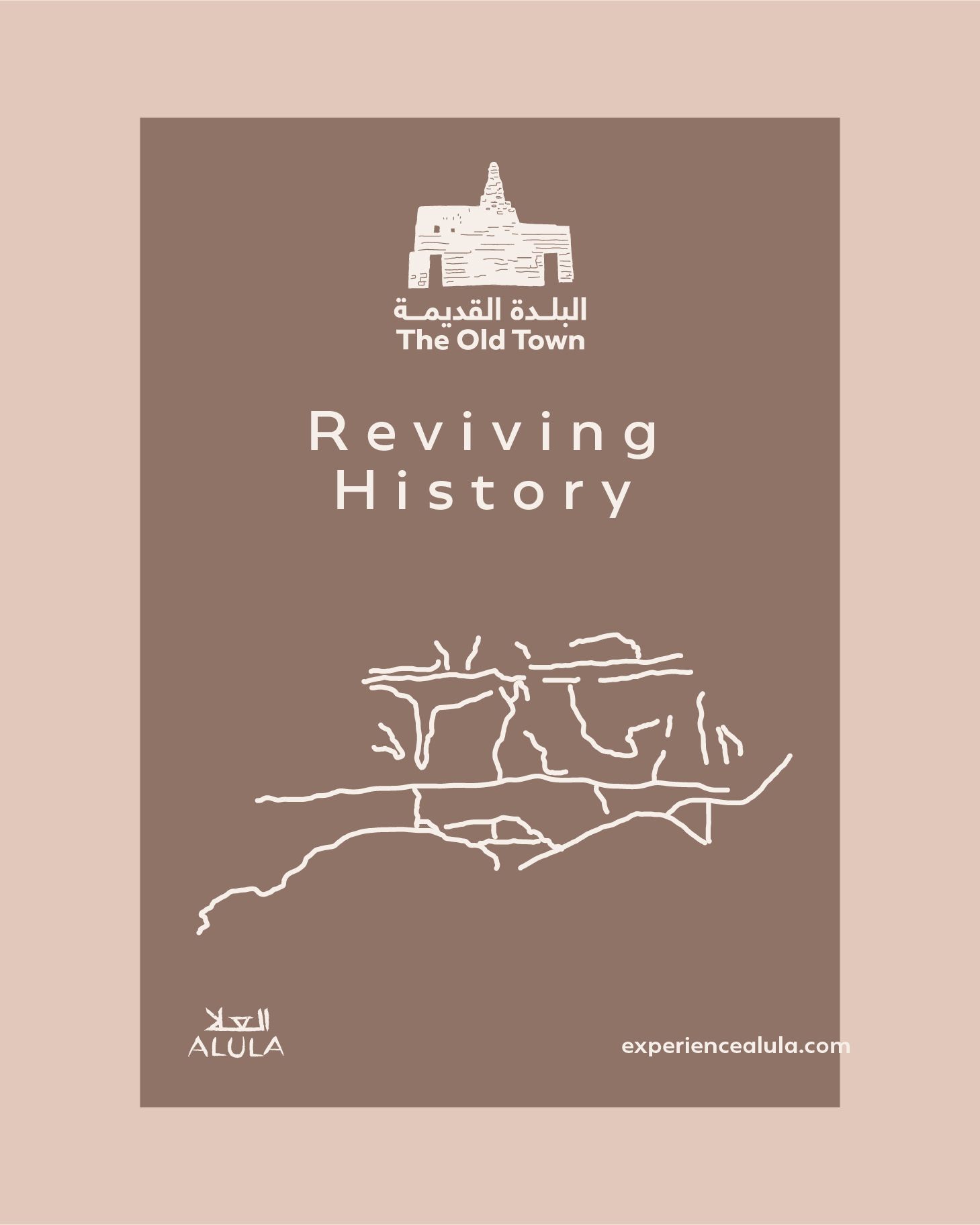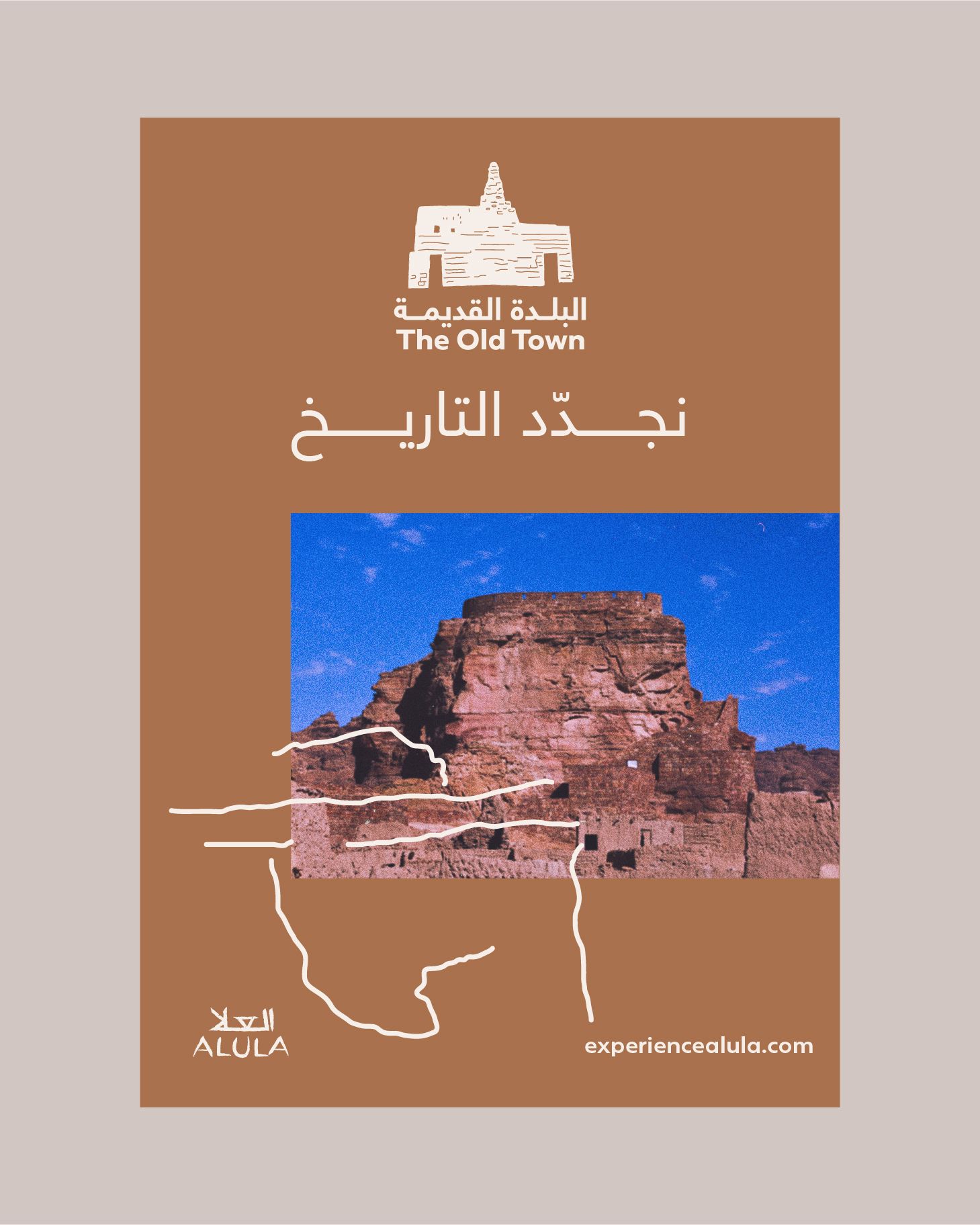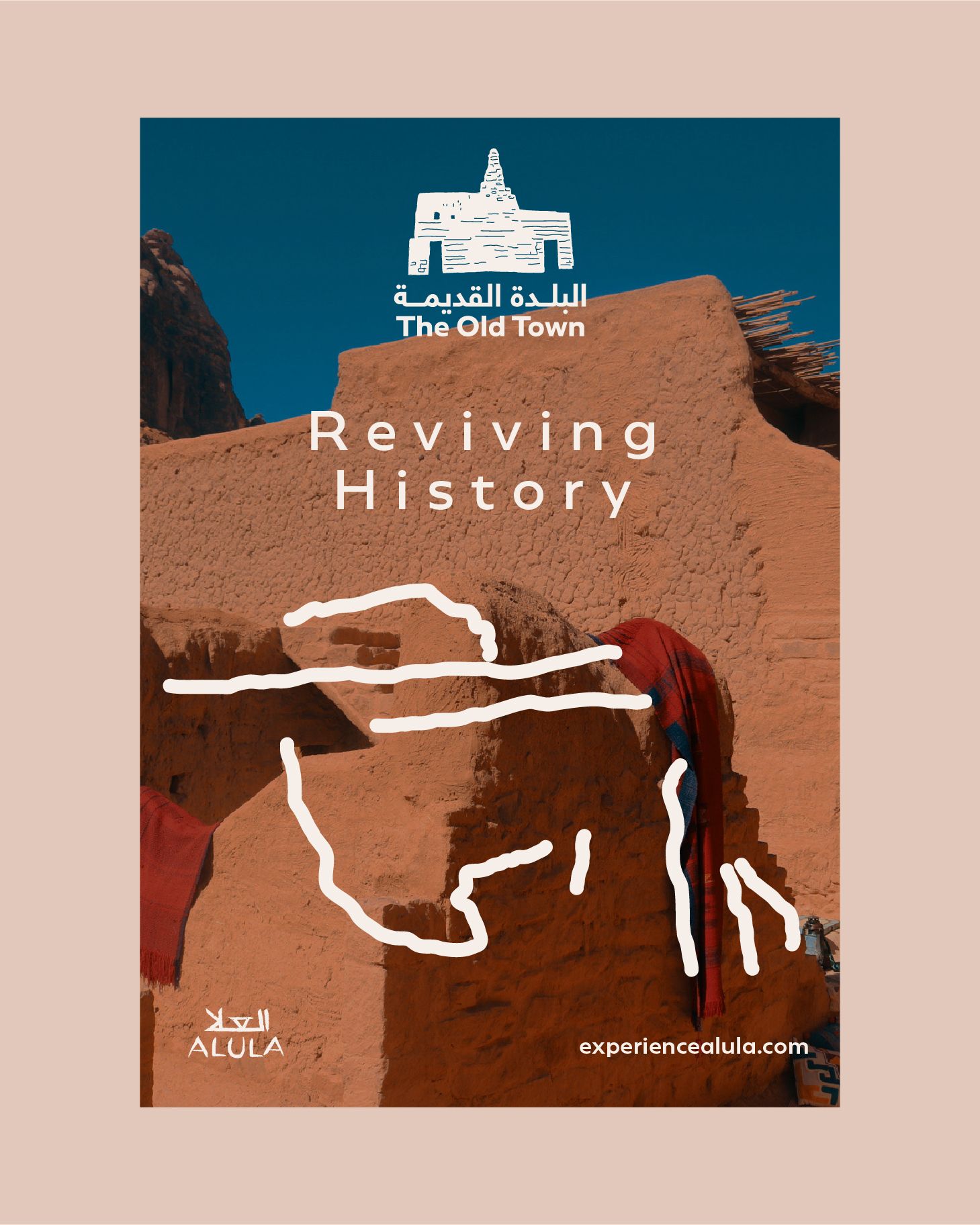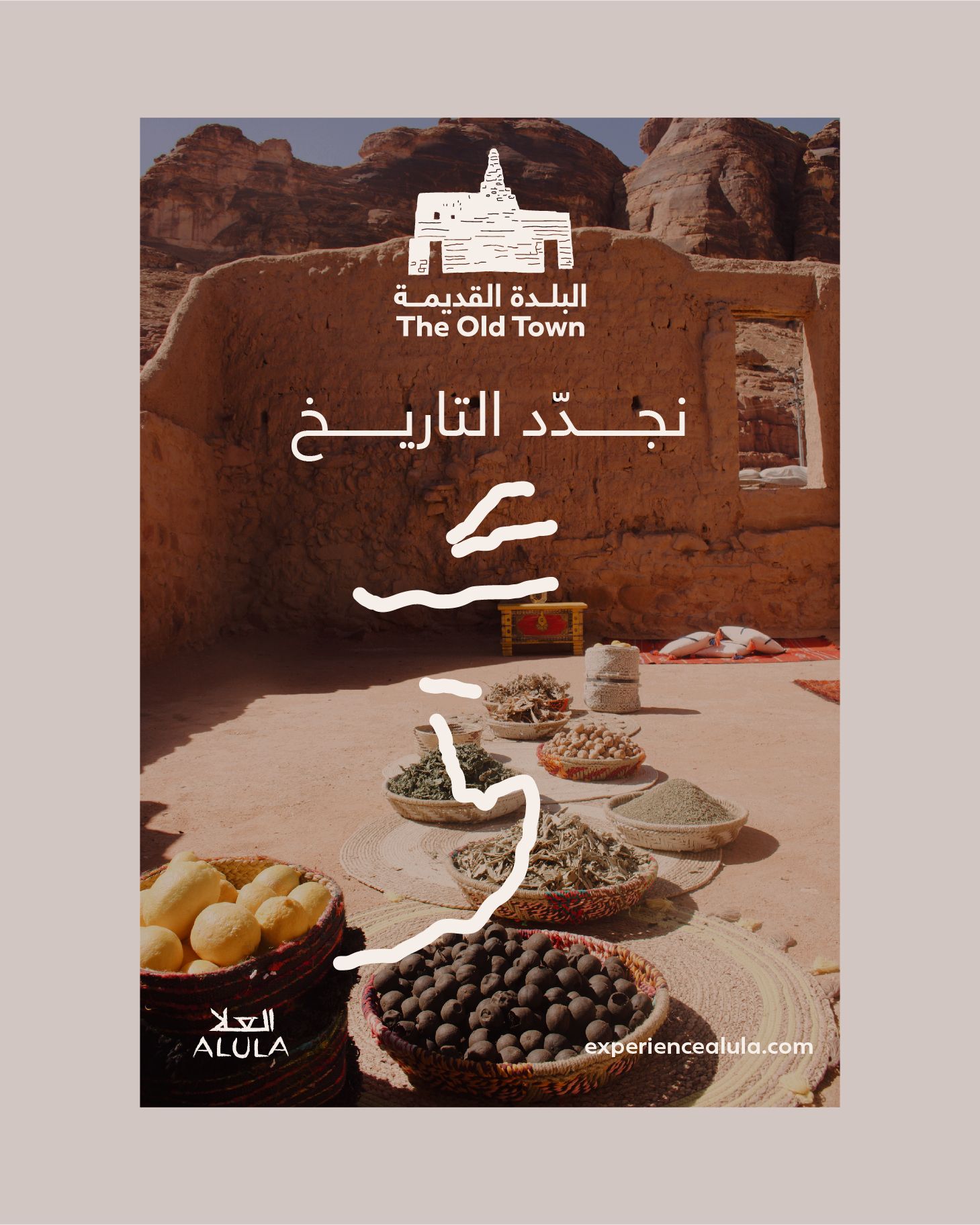 Environmental branding
We wanted the signage to be in harmony with the place rather than being visually distinctive, so we agreed with the Royal Commission of Alula team to choose dark corten material, which has a rustic brown color that blends with Alula scenery.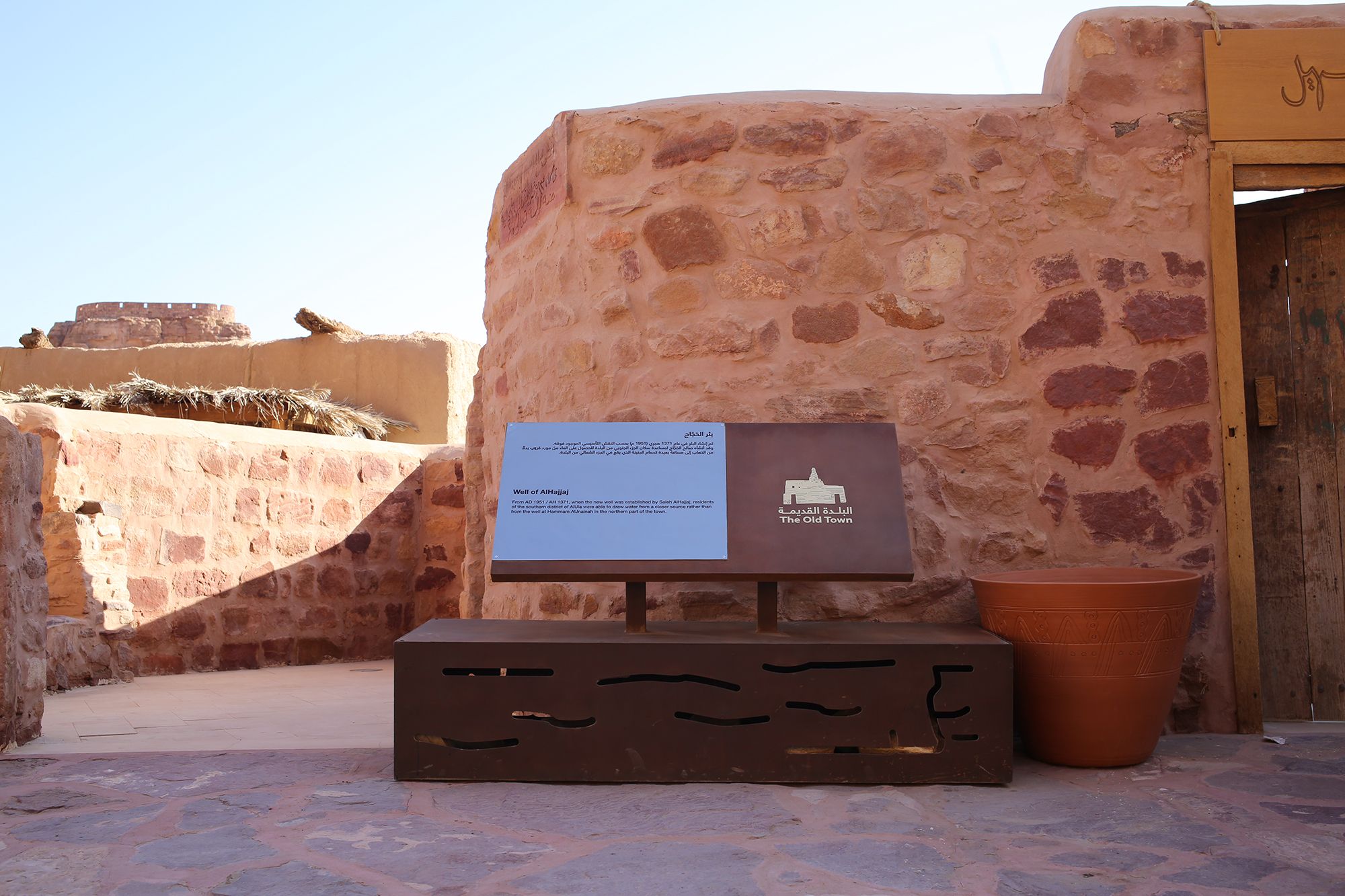 Interpretation signs
The interpretation signs are covered with silver stainless steel, where historical information about each site is featured. This type of signs is essential to educate visitors about the site's history.