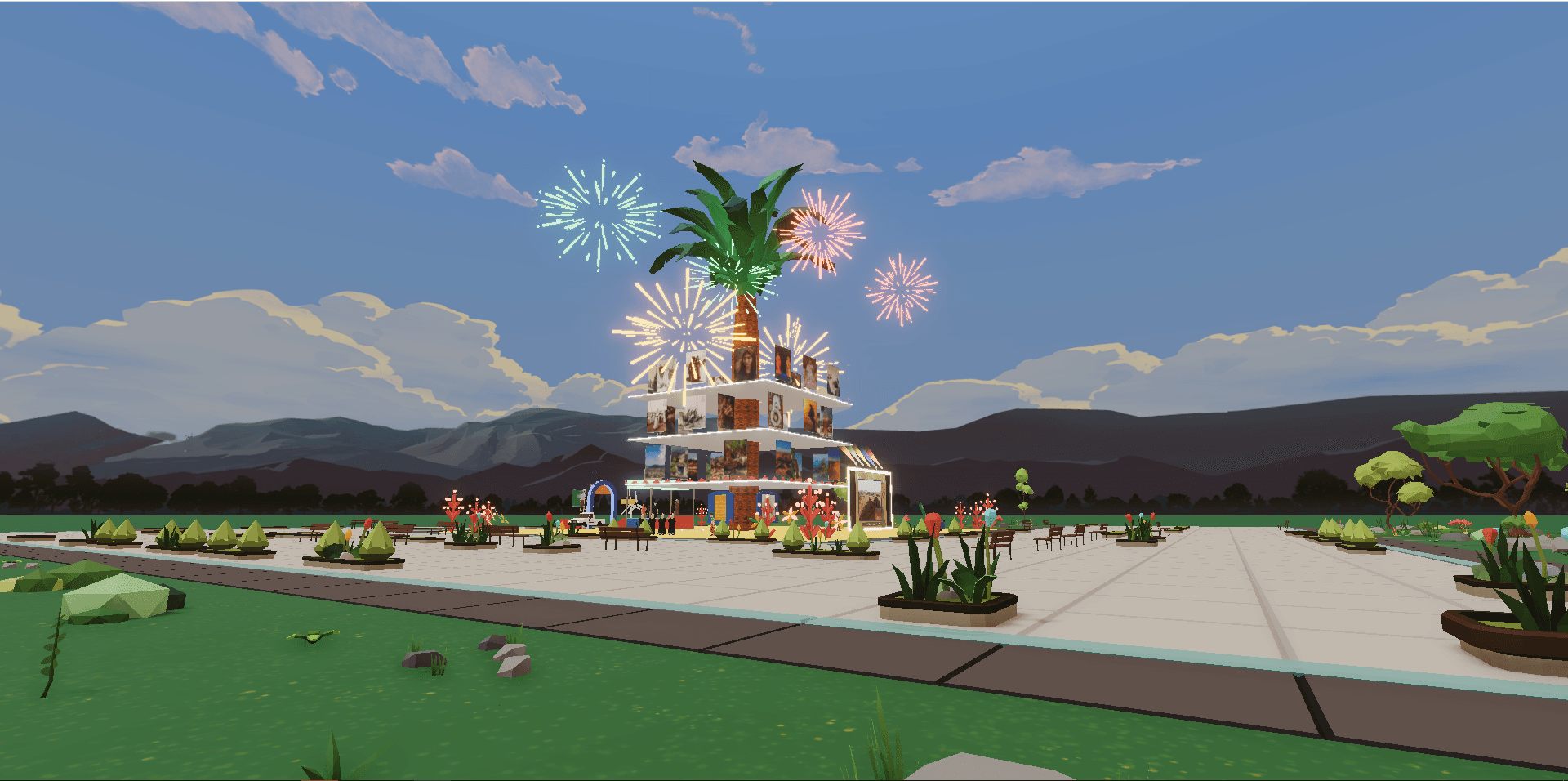 Saudi National Day on the Metaverse
the bold group
Progress and tradition don't contradict. We wanted to prove that culture and identity can thrive even on an abstract and futuristic concept like the Metaverse
Early in 2022, the world was so busy talking about the Metaverse. A new concept that is promising to change the way we use the internet and interact with each other. As a creative technology hub, we couldn't sit still and be passive. We wanted to actively participate in all the buzz, going beyond the boundaries of what we're comfortable crafting, taking it as an opportunity to learn and experiment with this new medium. Our ultimate goal was to gain a better understanding of how the Metaverse can serve our client brands and be a touchpoint in their holistic experience.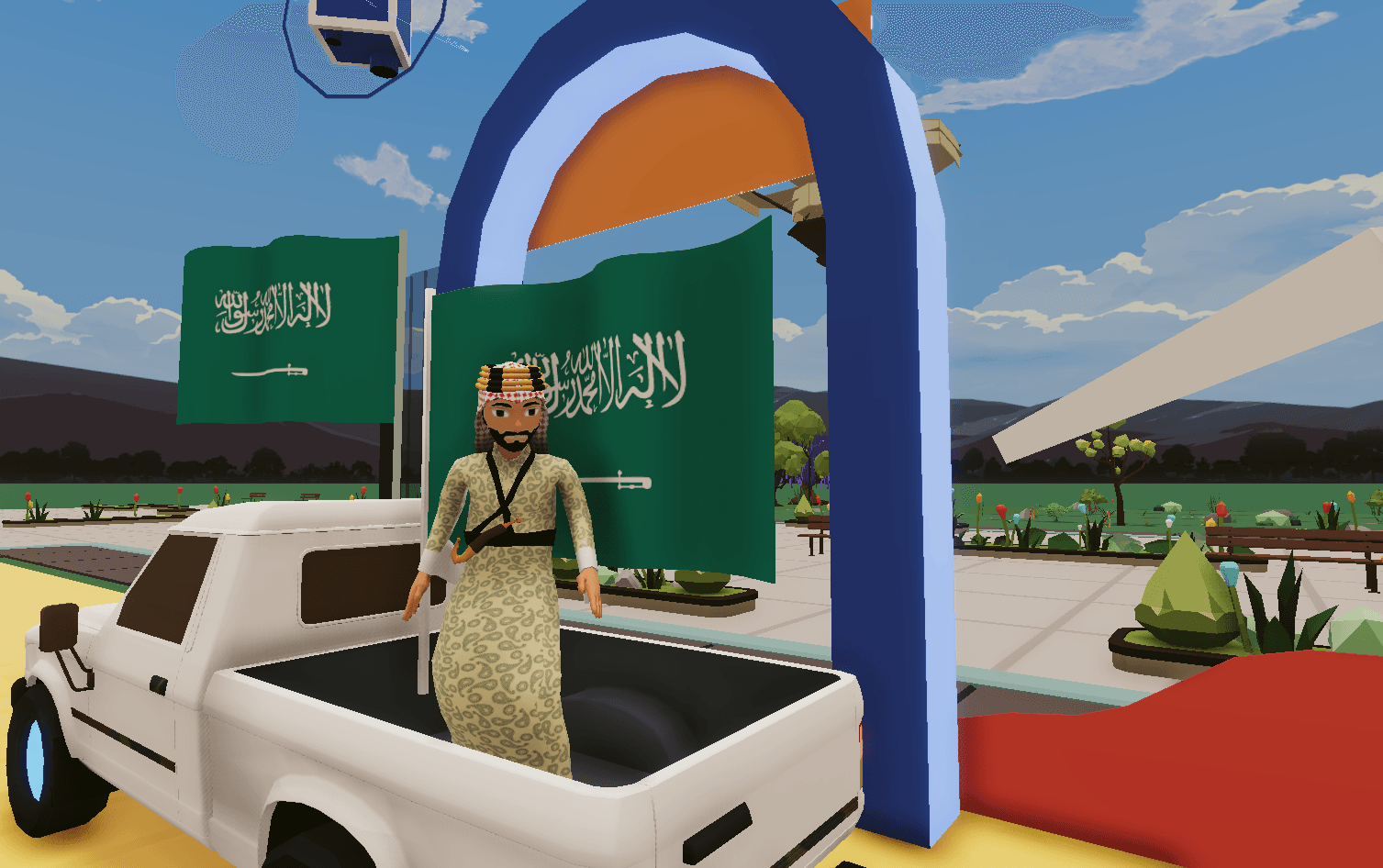 The Idea
Our idea was to bring a sense of familiarity to an unfamiliar place. The Saudi national day celebrations are all about uniquely cultural and traditional activities, and we wanted to mirror these festivities that take place in the real world, in the virtual one, in the most authentic and playful way possible.
The entire experience is meant to represent us as people and culture, so we aimed to reflect our hospitality and traditions.
The national day is a day of unity. We wanted to symbolize that with a big palm tree, which represents our nation, placed at the center of the space, acting like an anchor, with the functionality of being an elevator to the top floors. Around it, a dancing squad (Orda) can be seen performing as car parades blasting Saudi music circled the main centerpiece, users could hop-on to these cars for a joy ride, or launch fireworks into the sky.
We wanted to seize the opportunity to create the first Saudi traditional attire on the metaverse and display them as collectable NFTs for visitors to collect and wear to celebrate the Saudi cultural identity in this virtual space.
The space also featured a photo gallery to give our international audience a glimpse into our culture, people and nature.
Leaving a permanent mark
We wanted our participation to leave a lasting print in this virtual space, so we published the Saudi attire as wearables in Decentraland for free so our audience could enjoy them wherever they go.
What started with a simple press release and microsite to promote the space, turned out to be a massive success. Our event was positively received in Saudi and all over the world, with thousands of people talking about it and creating content to spread the news even further.
120 Million
People Reached