Our campaign coincided with Dominos launch of their new crust the "Double melt. In the efforts of increasing pizza sales, Dominos decided to educate its customers on the variety of all their crusts. Surprisingly, even loyal customers did not know the full scope of available crusts, limiting hence their "options" and seeking the crust they want from competitors.
Dominos had seven crusts to offer. We reimagined the process of ordering starting with the name. Instead of a long list of names we grouped the crusts in three main groups, with sub orders. Example: The original crust with its sub crust Original stuffed crust. The names were as follows: Original Crust – Original light crust – Original Stuffed crust – Original Cheese burst Crunchy crust – Crunchy cereals crust.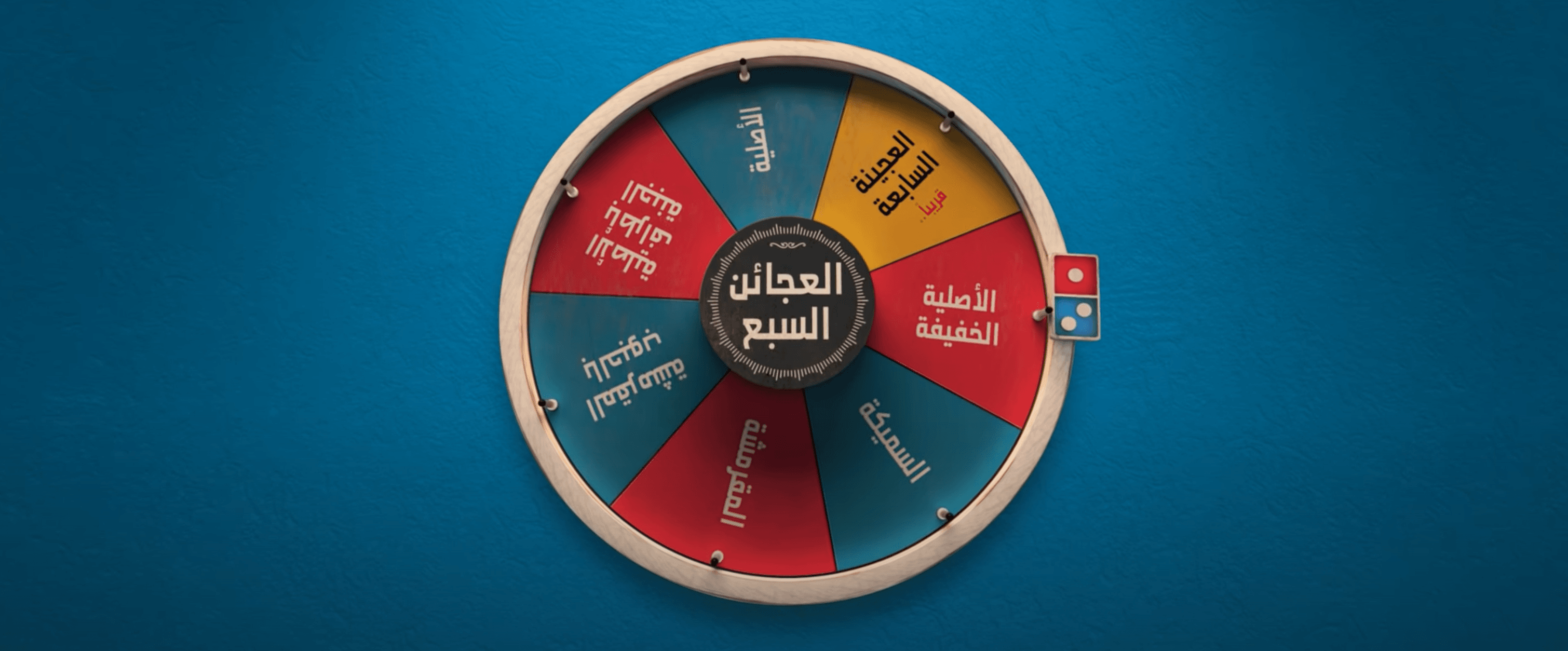 Campaign rollout and outcome
The campaign was mainly digital. Using social media videos, we introduced one crust every day for a week. This was followed with an outdoor campaign using mega-coms and superstructures in Jeddah and Riyadh. The outdoor campaign used the image of "Double melt" crust. We also set up an interactive microsite that educates customers on the seven crusts. The campaign resulted in higher sales recorded for the crusts in general and for the newly introduced double melt.
Campaign identity
Our aim was to create an identity that would center focus on the number of available crusts. A special photoshoot was done to capture new high-quality images of the crust to be used in the menu and communication.